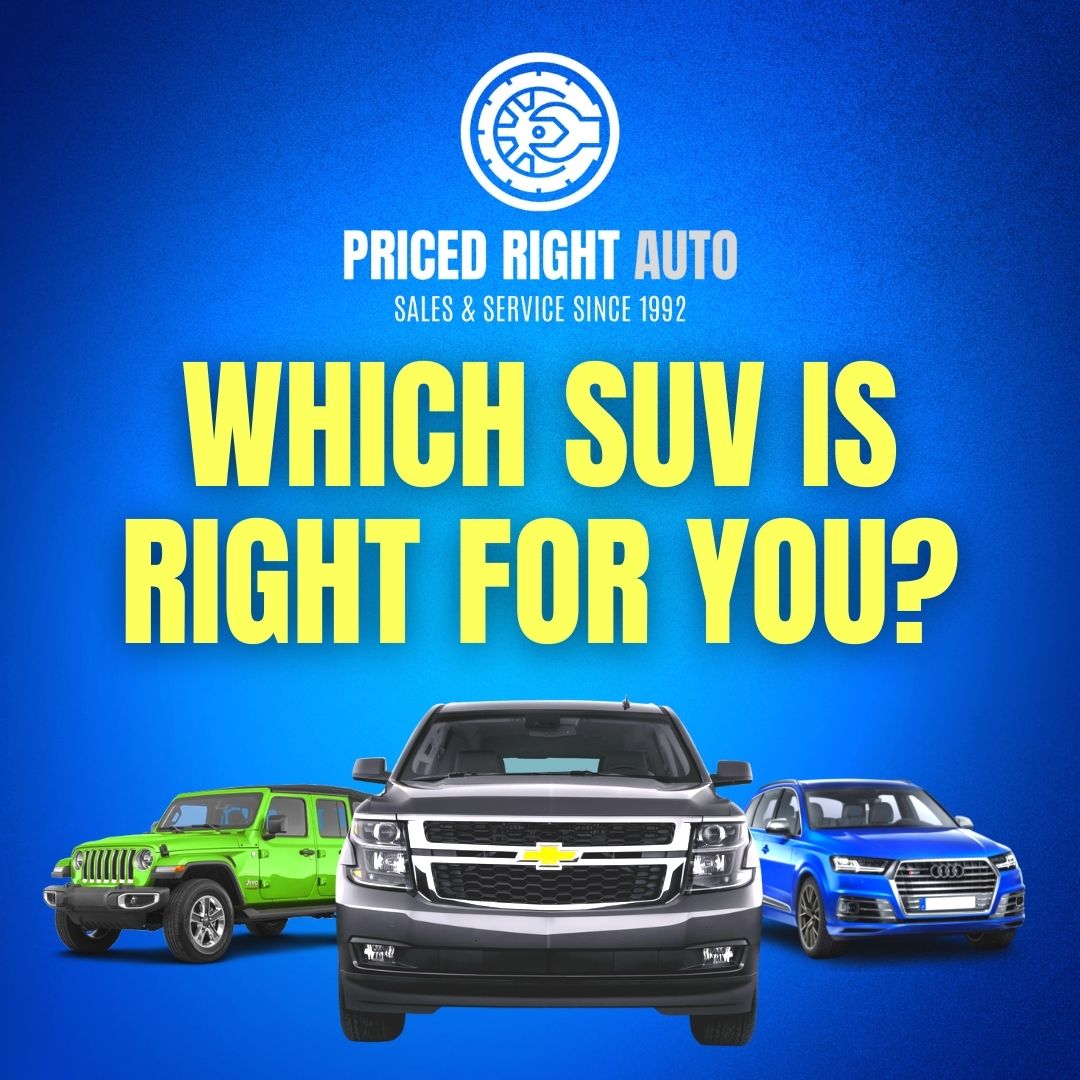 So you're a picky car buyer, huh? Good!
Few purchases in life require an extraordinary amount of care and require being "picky", buying a car is one of them! If you're like most Americans you're options have expanded as you've gotten older and you're probably going to buy some type of
SUV
if you're in the market for a new or used vehicle. We get it,
SUVs
offer the space, versatility, and function that a lot of sedans and compact cars just don't.
It's the ultimate type of vehicle for the driver that needs to have their daily needs met, and their extracurricular needs met. So which one is right for you?
If you're reading this blog, you may already have an idea in mind. But first, let's go over these 3 questions to better get a sense of which type of
SUV
is right for you:
1. What is the most important thing an SUV can offer you?
Be honest with yourself, what matters most to you? Getting good fuel economy? size? Off-road capability? Luxury touches? There's so many things to factor in when picking a make and model that works for you. Ultimately, purchasing a vehicle is a long-term decision so it's important that you are honest with yourself about the things that matter most to you! We recommend making a short-list of non-negotiable features that a vehicle must have for you to be satisfied. Once you have those non-negotiables listed, that will help you narrow your search and have a better direction of where to look.
2. What's the perfect size?
The most common factor in the rise of
SUV
purchases in the past several years is the fact that
SUV's
across the board offer more size and comfort. Ask yourself, how often do you have others in your car? Do you often carry big loads of cargo in the trunk? Does it matter to you that you have a higher driving position? All these things will help you get a better understanding of what
SUV
will compliment your lifestyle.
3. Luxury, Utility, or both?
Not all
SUV's
are built the same. Some manufacturer's know that their buyers are more interested in the premium features and craftsmanship that goes into an
SUV.
They want premium leather, heated & cooled seats, premium audio systems, and more. These are great options to have, and some manufacturers will give you every feature possible on a vehicle and not sacrifice on the versatility and usefulness of a vehicle. However, some
SUV's
are much more focused on the practicality and function for normal daily driving. Then there are those
SUV's
that satisfy all needs, but may take some time and patience to find.
Lastly, the most important thing you can do as a car buyer is
DO YOUR RESEARCH!
Use the internet to your advantage and be sure to read reviews, watch videos, look up fair market values, and read Carfax reports, which we provide for every single vehicle that comes into our inventory!
Shop our Used SUV selection
Shop all of our Used Inventory