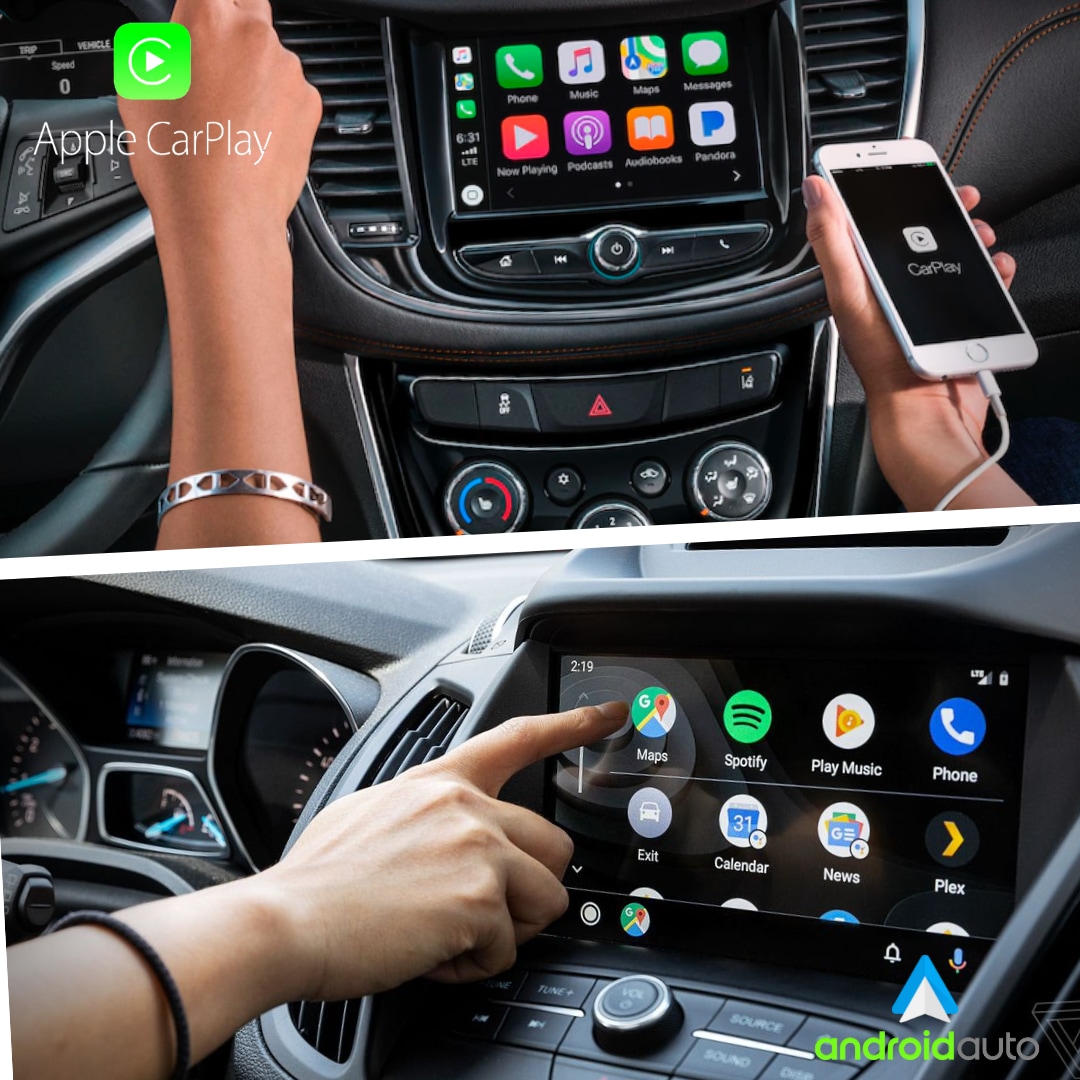 If you asked 100 different people what their must have features in their car they use everyday would be, you might get 100 different answers.
But the one thing we all have in common is our use of technology and how it makes everyday life a little easier, especially as a driver. This is why Apple CarPlay & Android Auto are maybe the most important features one can have in their car these days.
Why? There's one thing almost everyone in America has in common, and it's that most of us use a smart-phone and it's essential to many aspects of our everyday lives. The brilliance of Apple CarPlay & Android Auto is that it allows you and your phone to interface with your car and do so in a way that is simple to use and understand, and works the instant you connect your phone to your car's USB port.
But, what's most impressive about Apple CarPlay & Android Auto is not that they are features in their own right, but they can actually make up for a few features a used car may even be lacking.
For example, if you don't have a navigation system but need directions, you can use Apple & Google Maps through Apple CarPlay & Android Auto. Don't have hands-free voice commands? You can use Siri or Google voice commands to tell your info-tainment system what you want it to do. Don't have applications for music, audiobooks, podcasts, or directions? Apple CarPlay & Android Auto have you covered.
Not to mention, they already offer a seamless interface for hands-free texting and calling. In a world where technology is already essential and evolving fast, the bare minimum you can have in your used car to keep up is Apple CarPlay & Android Auto.
But what if the used car you want doesn't come with Apple CarPlay or Android Auto? Well, this makes things a bit more complicated. But the good news is that there are many different brands of aftermarket info-tainment systems available that do come with Apple CarPlay & Android Auto, and the technicians at our service centers can install them for you!